OUR PREMIER MANUFACTURING SERVICES AND CAPABILITIES
Metri-Tech Engineering, Inc. offers a complete array of industry leading general to ultra-precision manufacturing services. See what Metri-Tech can do for you.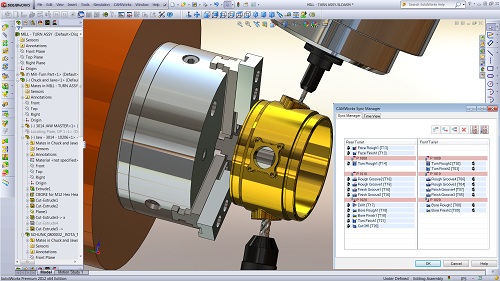 Machining Services
Our facility is equipped with a wide range of the latest automated manufacturing equipment and highly-trained, experienced personnel able to handle your most complex manufacturing specifications.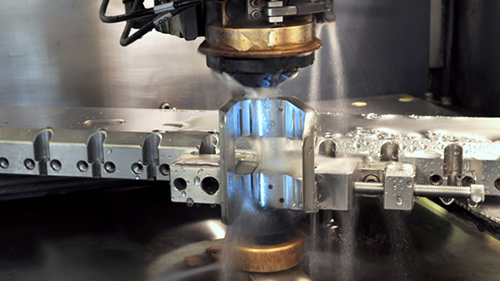 EDM Services
We offer precision wire and sink electrical discharge machining services. Our precision EDM capabilities include 5-axis wire EDM and 4-axis sinker EDM, utilizing a specialized zero recast (white layer) approach.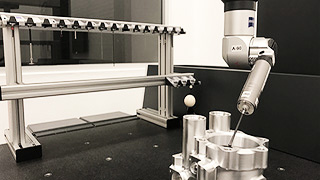 Precision Inspection Services
Our precision inspection services are driven by our philosophy of integrating state-of-the-art equipment and highly trained, quality-centric personnel, to provide uncompromised quality for our customers.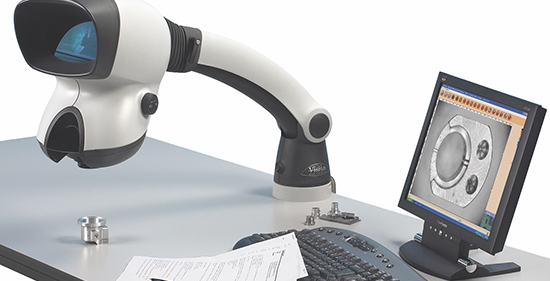 Precision Deburring & Finishing Services
We provide precision de-burring and finishing services which include 100% microscopic de-burring on all parts processed, and polishing of critical surfaces, without compromise. No matter the requirement, we can deliver.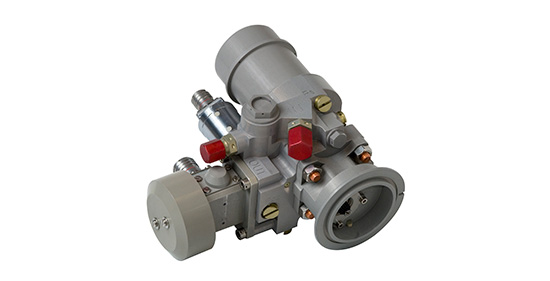 Assembly & Kitting Services
We offer a wide range of assembly services, from press fitting, bearing installation and lee plugs to threaded inserts,  fittings, rivets, bushings and more. We also provide kitting services, making complex assemblies manageable for our customers.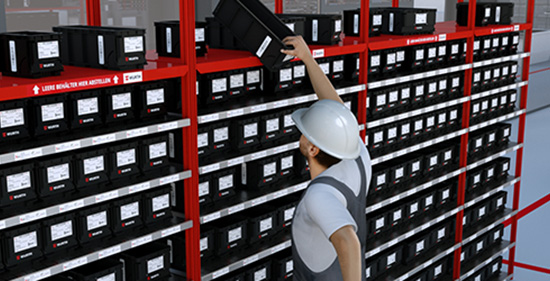 Customer Stocking Services
We offer a variety of stocking services and actively participate in Kanban replenishment pull systems, Vendor Managed Inventory (VMI), Consignment Programs, and Long Term Agreements (LTAs). Metri-Tech is highly motivated to meet our customer's ever changing needs.
View All Our Services
With a team of extremely talented engineers and a vast array of knowledge and experience in the manufacturing industry, MTE can provide the service excellence you are looking for.  See a full list of services offered here.
KEY PERFORMANCE INDICATORS, STATISTICS & METRICS
Since 1978, our commitment and pride to our craft has resulted in unyielding, ultra-consistent, reliable results with industry leading performance and growth year after year.
YEARLY KPI TOTALS
Our Yearly Performance Indicators
Average Rate of Employment in Years
NOVEMBER 2019 KPI'S
Our Month to Month Performance Indicators
Current On-Time Delivery Rating
Current Utilized Shop Capacity
OUR VALUED CUSTOMERS
Metri-Tech would like to thank the following customers for supporting our company over the years, and helping us get to where we are today. We will never forget those who have contributed to our success.
"We almost lost a major customer due to a sourcing error. Metri-Tech delivered what others said was impossible, Thanks again Metri-Tech team. You folks are the lifesavers. I just wanted you to know we really appreciate it."
"Keep them busy, we cannot afford to lose them." Statement from the Director of Supply Chain to Senior Buyer
Director of Supply Chain
"The ability to push thru a ridiculous expedited schedule and deliver on a Sunday was beyond words. It is very nice to have a team that rises to the occasion. Sometimes the words "Thank You" just doesn't seem to be enough. We don't want you to feel that we take your exceptional effort for granted. So with this said: Great Job… Thank You!" Plant Manager
"Metri-Tech's drive, knowledge and approach to manufacturing is impressive, and has delivered the kind of impact we so desperately need."
"Great job as always, being able to ramp up to support our
inconsistent supply of critical consigned components so
we can meet our revenue goals!"
– Commodity Manager
"Metri-Tech's service has been excellent. We have pulled in
and pushed out orders and Metri-Tech personnel always
work with us to make it happen."
– Buyer/Planner
Vice President of Supply Chain
We are always looking for talented, motivated and hard working individuals to join our team.
A career in manufacturing can be very rewarding and fun, you just have to look for the right place and it might just be a click away.  "Click" View Careers for current job openings.
5411 Oceanus Drive
Huntington Beach, CA 92649
(714) 895-1362
(714) 897-1861
info@metri-tech.com
Please "Click" Request a Quote link below, fill out the form and upload any drawings, specifications or any pertinent info that will allow us to turn the quotes quickly.  Normal quote reponse time is 24-48 hours.
Metri-Tech is an advanced and progressive manufacturer of precision machined components utilizing state of the art equipment, automated manufacturing and industry leading technology serving the Aerospace, Medical, Commercial and Defense industries.  Every day, Metri-Tech employees demonstrate their passion for innovation and commitment to excellence by going above and beyond for our customers. Nothing gives us more satisfaction than taking on a challenging project with a demanding deadline and making it happen.
We are in the business to serve our customers with the highest level of service in the industry. In order to do this, we live by the principle that we do not conduct our business in order to make money, we make our money to conduct our business and to continue to keep our level of service high and sustainable so our customers can thrive.
The values and beliefs that guide all our corporate decisions challenge us to put the needs of our customers and the people we serve first. In order to meet those needs everything must be dealt with in the highest regards for quality.  We believe that without honesty, integrity, pride and passion for our craft and the industry, true quality cannot be achieved.  We must constantly strive to be the best total cost solution for our customers and a sound, stable environment for our employees.
The Quality Policy of Metri-Tech Engineering, Inc.
Metri-Tech Engineering, Inc. is committed to enhancing customer satisfaction through the continual improvement of our production processes and the implementation of innovative and efficient techniques to improve performance. Metri-Tech Engineering, Inc. will strive to meet or exceed the expectations of our customers for product quality and delivery, with focused effort to be our customer's preferred supplier.
Every employee throughout the organization understands that they are directly responsible for the quality of the product and customer satisfaction.  We are committed to improving the effectiveness of the quality management system objectives as set forth in the Metri-Tech Engineering Quality Manual.
This Quality Policy has been set and is supported by the top management and is communicated and understood within Metri-Tech.
This Quality Policy is consistent with the overall purpose and business policy of Metri-Tech Engineering, Inc.